If you're like me, you make do with a decent wine refrigerator that can hold enough of your collection at a cool temperature. But for a serious connoisseur with a larger collection of wine, and a much larger bank account, a basic wine fridge simply won't cut it. Instead, they opt to build a wine cellar, and as you'll see, they go to great lengths to built some over the top examples.
1. Gothic Wine Palace
Created by Jamie Beckwith of Beckwith Interiors, this magical cellar shows off the owner's collection in high style thanks to LED lighting and acrylic holders. The cellar holds 2,000 bottles and is located beneath the pool house's living area.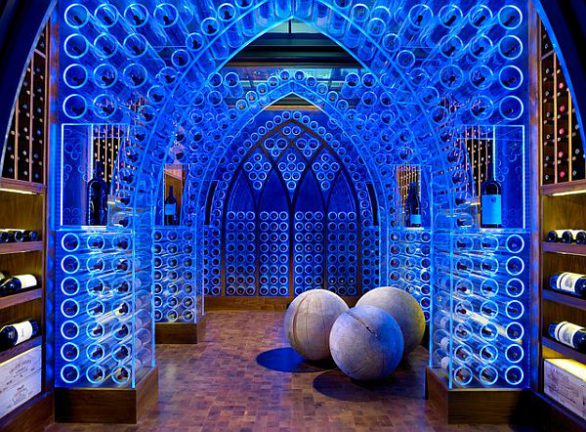 Photo by Kim Sargent
2. Old World Elegance
Nadia Elgrably of Nadia Design helped create this magnificent example. It's accessible from the owner's living room, and boasts plenty of Acacia and Maplewood, with granite counters where they can host tasting parties with friends. A copper penny mosaic tile on the floor adds a nice touch while the tall glass containers are filled with the owner's cork collection, and plenty of great memories I'm sure.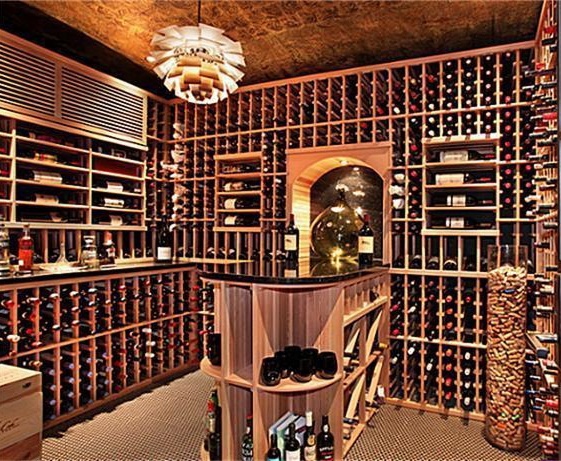 3. Reserve Wine Cellar
This special wine cellar was made by DiamondLife, who sells these wine racks which display the bottles sideways, allowing a better view of the labels, and making it much easier to find that prized '82 Petrus.
4. The Wine Cave
Resembling a traditional wine cave that you might find at a high end winery, this homeowner commissioned Mark J. Karpinski of Wineracks.com to help build a special storage area for his 2,000 bottle collection. Plenty of exposed stone and brick give it that traditional feel, while a waterfall and marble tasting table bring an opulent new world feel.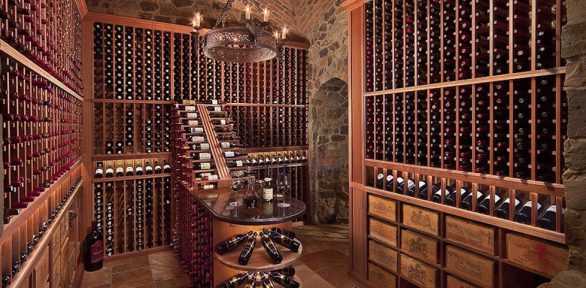 5. Zen Style
Designed and built by Wine Cellar Innovations, this glass-enclosed residential example brings a modern edge to the design.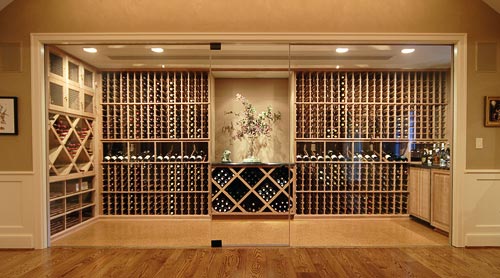 6. Leather and Wood
One of my favorites, this one has plenty of wood and stone, along with some comfortable leather chairs to kick back and enjoy a bottle with your friends.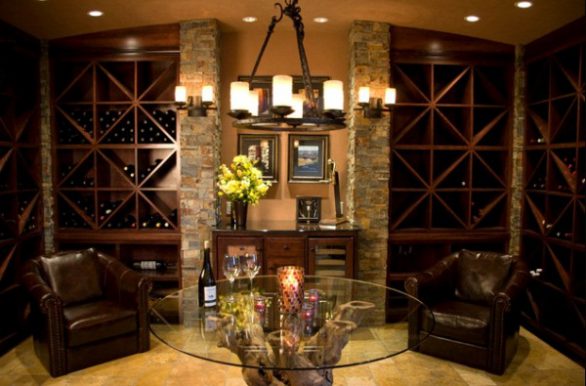 7. The Moat
One of the most stunning examples includes a moat and a waterfall that lead into the cellar. Billy Beson designed this one, which is accessible by crossing a bridge over a moat that runs around the property. A chilly waterfall serves as a doorway, but don't worry, you can turn it off to gain entrance without getting soaked.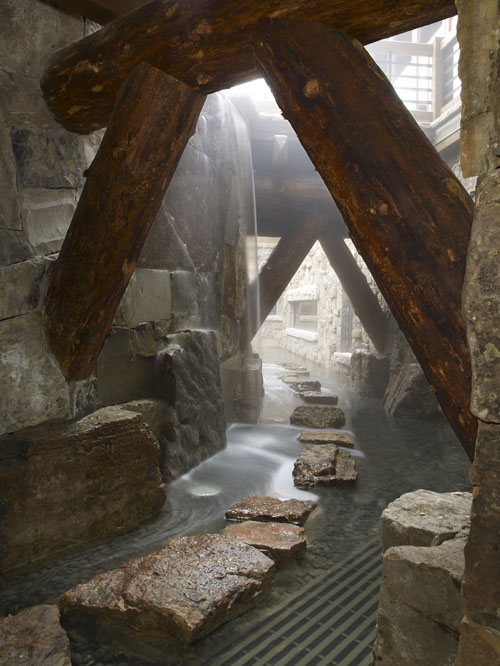 8. Secret Kitchen Cellar
Another favorite is this example by Armory Brown, which uses a circular glass door framed into the floor of the kitchen that leads down a spiral staircase with bottles arranged neatly on all sides. Its compact design makes the most of a tight space.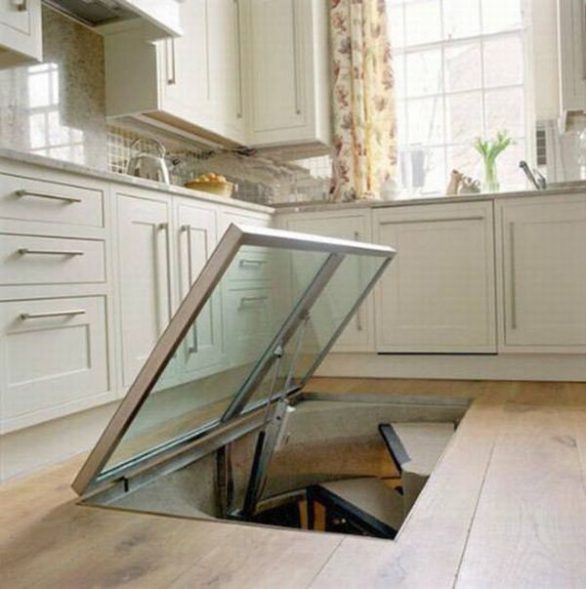 9. Reclaimed Elegance
Recycled timbers and polished backlit onyx bring a simple elegance to this space.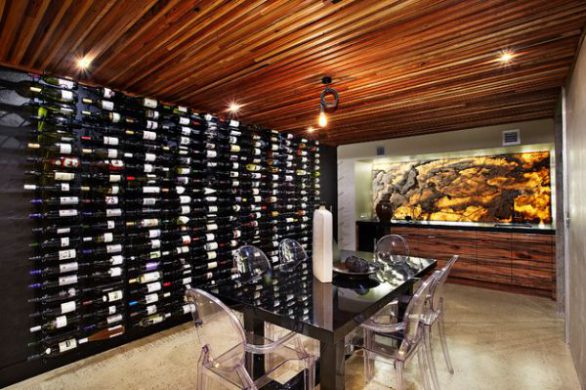 10. Iron and Wine
Build by John Kraemer and Sons, this example is framed by two large iron doors that lead into the cellar. Once inside, the walnut wood gives it a polished, luxurious feel.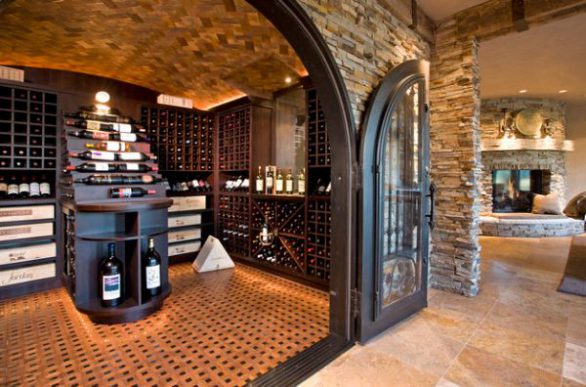 What would your dream cellar look like? Let us know in the comments below!