Making the best possible wines in a challenging region like the South Okanagan requires a dedicated group of talented professionals. We searched not only in our own backyard but internationally to find the best talent possible for our winemaking team.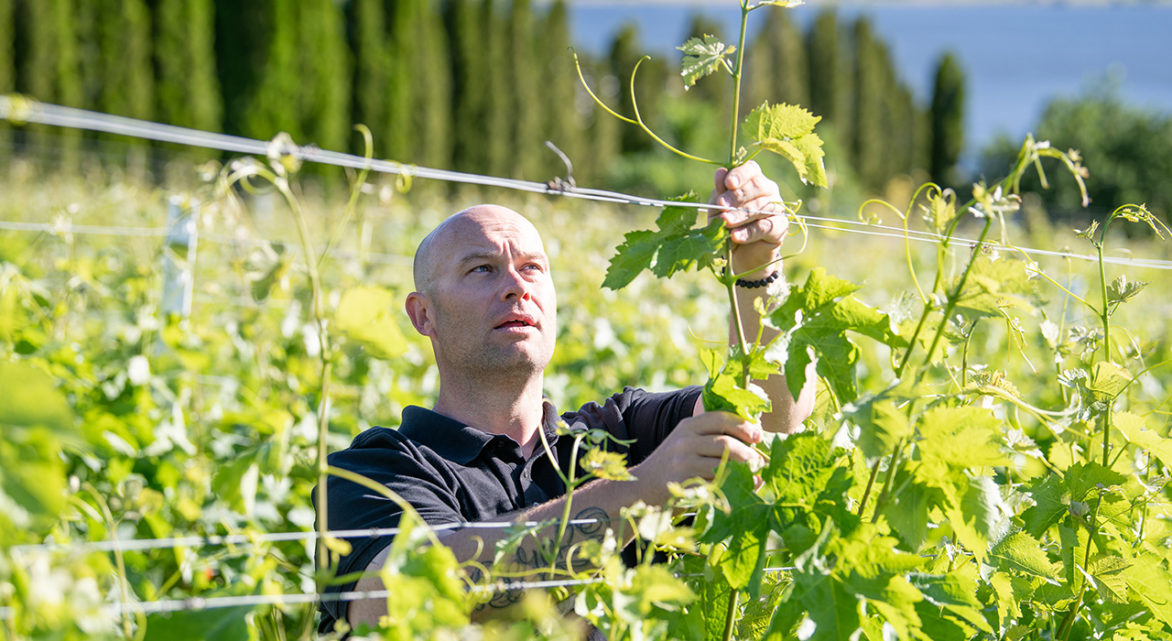 Jody Subotin
Vineyard Manager, Managing Partner
Jody started working in the Vineyards in 1996 during his summer breaks from school and as he graduated he went straight to work on the farms. Jody's career began at Hawthorn Mountain Vineyards in 1997 and by 1999 he served as vineyard manager. In 2000 he moved to Osoyoos Larose and again rose quickly through the ranks – by 2002 he was the Assistant Vineyard Manager.
Osoyoos Larose was the perfect place to learn advanced vineyard practices, from the very start the Osoyoos Larose project employed vineyard practices that had been perfected in Bordeaux. The vineyards were planted, trained and pruned under the watchful eyes of Alain Sutre of Ertus consulting.
After Osoyoos Larose Jody lead teams who were planting vineyards from the ground up – clearing the land, installing irrigation, installing trellising systems, planting the vines and everything else vine related. Among the projects he managed were a 60-acre vineyard in Cawston and a 280-acre site at Covert Farms. During the planting of a 16-acre vineyard in Fruitvale, near Grand Forks he practiced Bio-Dynamic agriculture.
We are very excited to have Jody leading our vineyard teams and know that he will take Le Vieux Pin to the next level.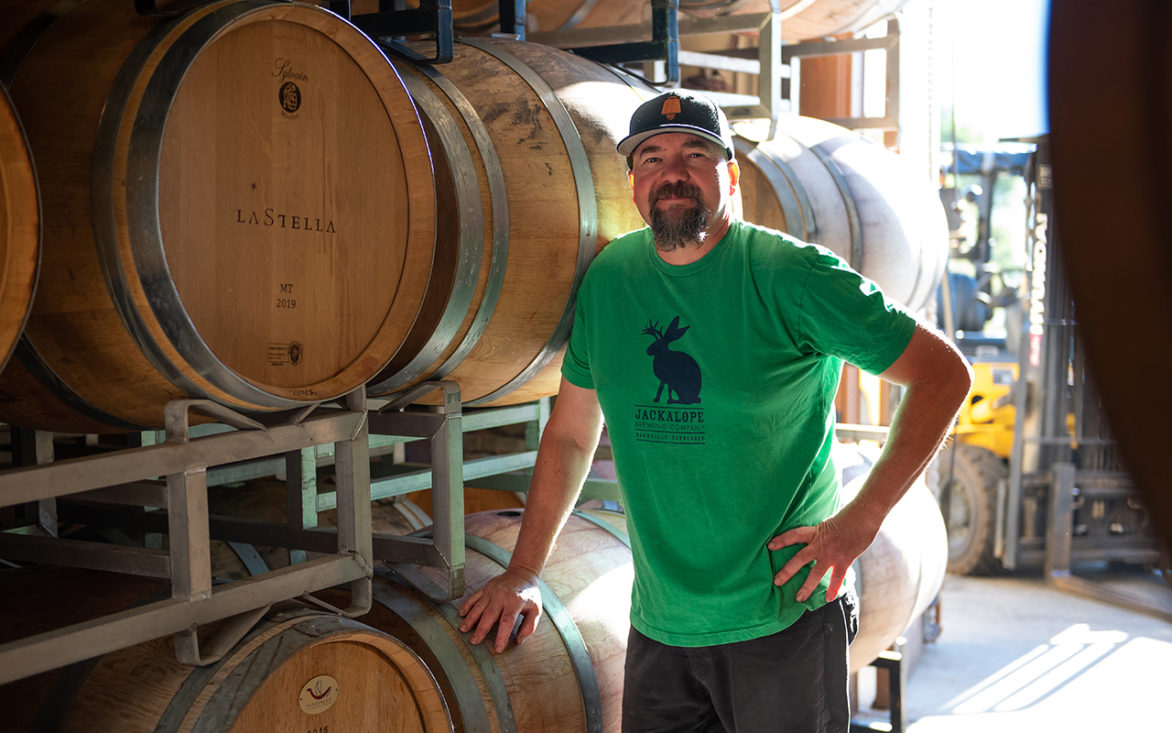 Dave Marchand
Red Winemaker
Dave initially joined our team in the Spring of 2015, but has been fully immersed in many aspects of the wine business for significantly longer. His exposure to international benchmarks began with a sommelier diploma (I.S.G) and Wine Director experience at some of the lower mainlands top restaurants(CinCin, Fraiche, Le Crocodile, Apres). He travelled to wine regions abroad to quench his thirst for knowledge and further develop his palate. Eventually curiosity and work ethic led him to the celebrated Cellar of Panther Creek in McMinnville (Now Elizabeth Chambers Cellars), where he benefitted immensely from the talented winemaking team on-hand. He gained experience working with some of Willamette's most celebrated vineyards. Even producing his own single vineyard Pinot in both 2013 and 2014. His adaptability and eye for detail have made him an incredible asset to us over the last four vintages. Whether he is helping out with some tractor work or directing harvest interns as our Cellar Master.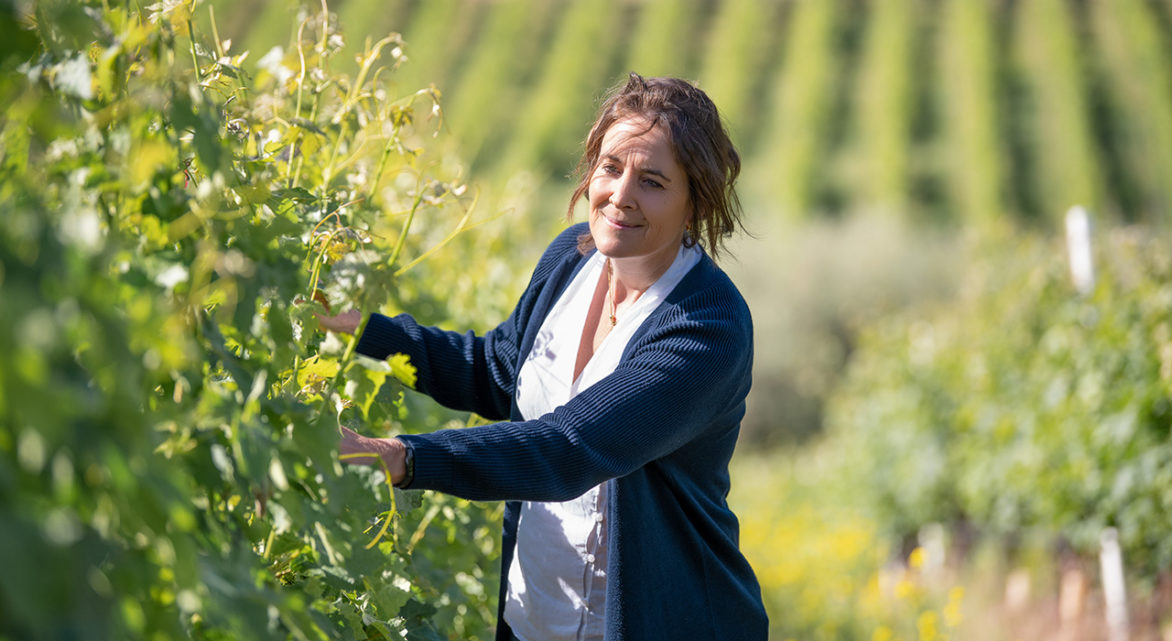 Severine Pinte
Winemaker & Viticulturist, Managing Partner
Severine Pinte came to LaStella n in 2010 with 14 harvests of international wine making experience under her belt along with 8 years of vineyard management. Severine is a graduate of the illustrious ENSAM (Ecole National Superior Agronomic of Montpellier) where she acquired her Masters in viticulture and oenology, and her National Diploma of Oenology. After leaving ENSAM she apprenticed at the Cave de Tecou in the AOC Gaillac before coming for the first time to British Columbia to work for Domaine de Chaberton as an assistant winemaker. In 1999 she returned to France and worked a year in Bordeaux under the direction of Andre Lurton in Pessac-Leognan then returned to the Languedoc. For nine years Severine was head winemaker and viticultural council for 'Le Vignoble des 2 terres' in the Terrasse du Larzac terroir.
In the winter of 2003 she took leave for harvest at Frankland Estate winery in Western Australia and enjoyed learning a different take on her beloved Cabernet Sauvignon and other Bordeaux originated varieties. Curiosity and the pursuit of new challenges brought Severine to the Okanagan and she brought with her an astute understanding of wine and terroir. Her favorite quote is from Jean Hugel: "100% of the quality of a true wine is already in the grapes, not in the cellars where you can only lose quality."
For her, the Okanagan, with its unique terroir and cool climate, has always been intriguing.We are delighted to have Severine leading our viticulture and winemaking team; she is the perfect candidate to craft world class wines in the South Okanagan.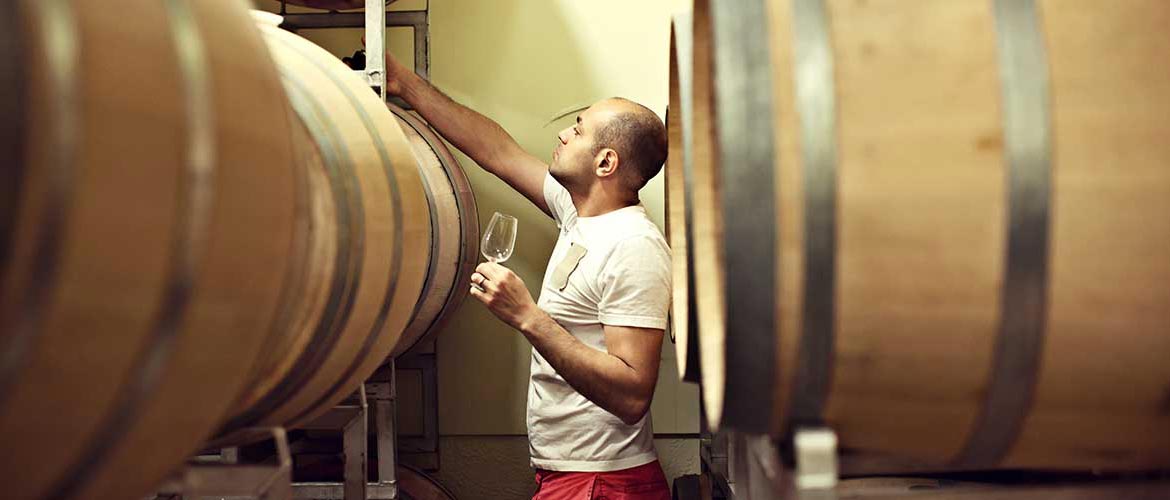 Rasoul Salehi
Director of Sales & Marketing, Managing Partner
Rasoul began his career in the wine industry as soon as he turned 19, while attending university and studying toward his goal of staying and working in academia. Little did he know that his passion for wine will take over and shake his world. He quickly accumulated a vast knowledge and understanding of wine and the business of wine. In his quest to acquire more knowledge, he has visited literally hundreds of vineyards and wineries around the world, and continually takes annual pilgrimages to regions including but not limited to Napa and Sonoma, the Willamette Valley, Piemonte's Langhe hills and Germany's Ahr and Mosel valley. If that is not enough, he travels some more to attend and at times even contribute and speak at various seminars and in depth tastings with the likes of La Paulee, confrerie des chevaliers du tastevin, society of wine educators, etc.
His official education includes a Bachelor in Communications from Simon Fraser University which he completed with honours. He is a recipient of a scholarship to become a "Certified Spanish Wine educator", a program offered through the "Society of Wine Educators". As a passionate wine collector Rasoul now has a collection of well over 1000 bottles.
Rasoul's passion and experience help lead the philosophical/stylistic direction and vision of the winery. Rasoul is also focussed on sharing the wines of LaStella with the rest of the world as he leads the winery's international export.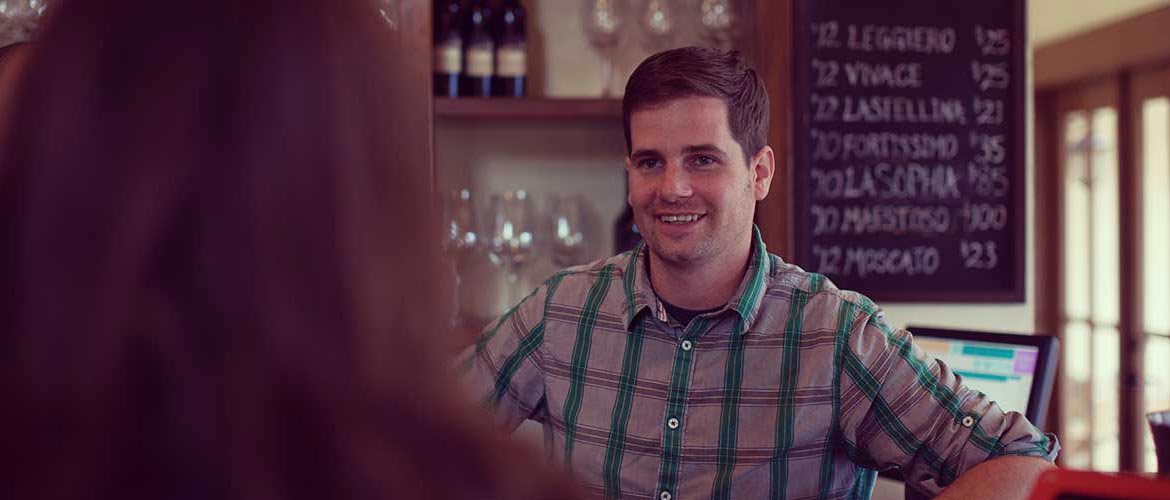 Wade Martin
Tasting Room Manager
Wade began his journey in wine and hospitality with a twelve-year stint at one of Canada's most prestigious hotels, Langdon Hall. A journey which provided him experience as a sommelier at a 5 diamond and San Pellegrino Top 100 restaurant. Completing his ISG diploma in the process. He moved to the Okanagan in 2012 and proceeded to work in many roles within the winery side of the business. Cellar hand, tractor driver, assistant vineyard manager, tasting room and wine club manager. He is particularly proud of all of the relationships he has made with tasting room guests met in the LaStella tasting room.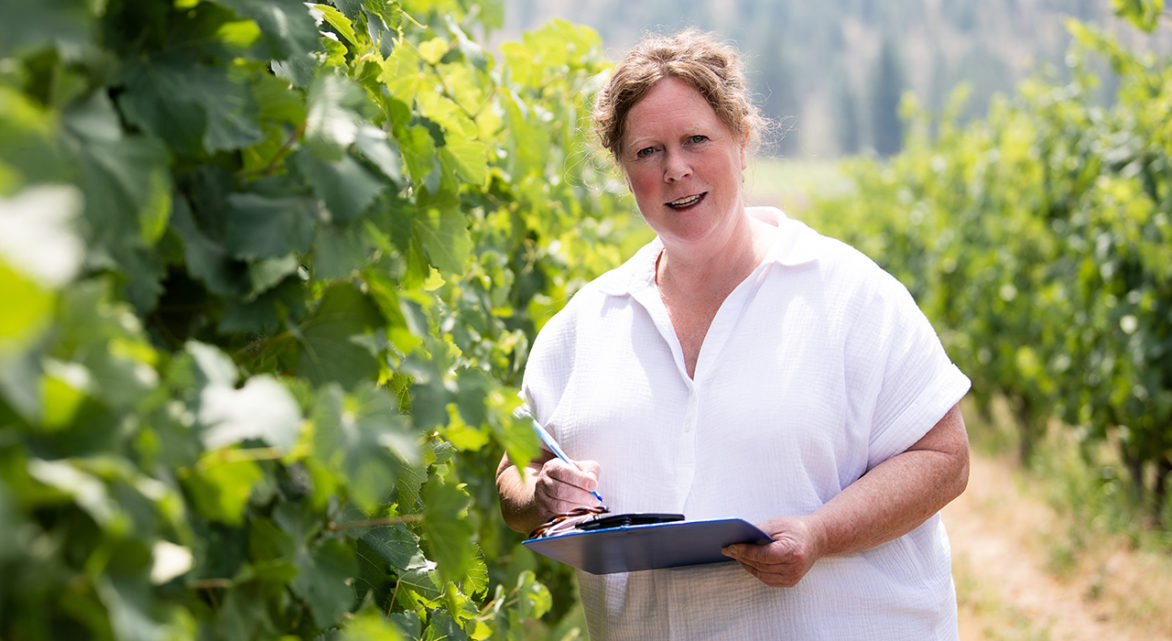 Michelle Foran
Customer Service Manager / Logistics Manager
Michelle is a 20 year veteran of the tourism industry working overseas at hotels, cruise lines, and tour companies. Tour guiding in Beaujolais was her first real introduction to French wine, not to worry she graduated to Sicilian reds and still loves Cava. After moving back home to Penticton BC, the hotel industry wasn't what she was looking for. Looking around and realizing that the up and coming tourism sector in the Okanagan was the wine industry. She wanted to work at a small family owned boutique winery, but it had to be the crème de la crème. Starting in the tasting room, she moved her way upstairs to the admin office where you can find her answering the phones, emails, and organizing the shipping to wherever our wine goes. It's never a dull day for Michelle. She is Mrs. Morale, our resident Momma bear, and is the glue of the entire team.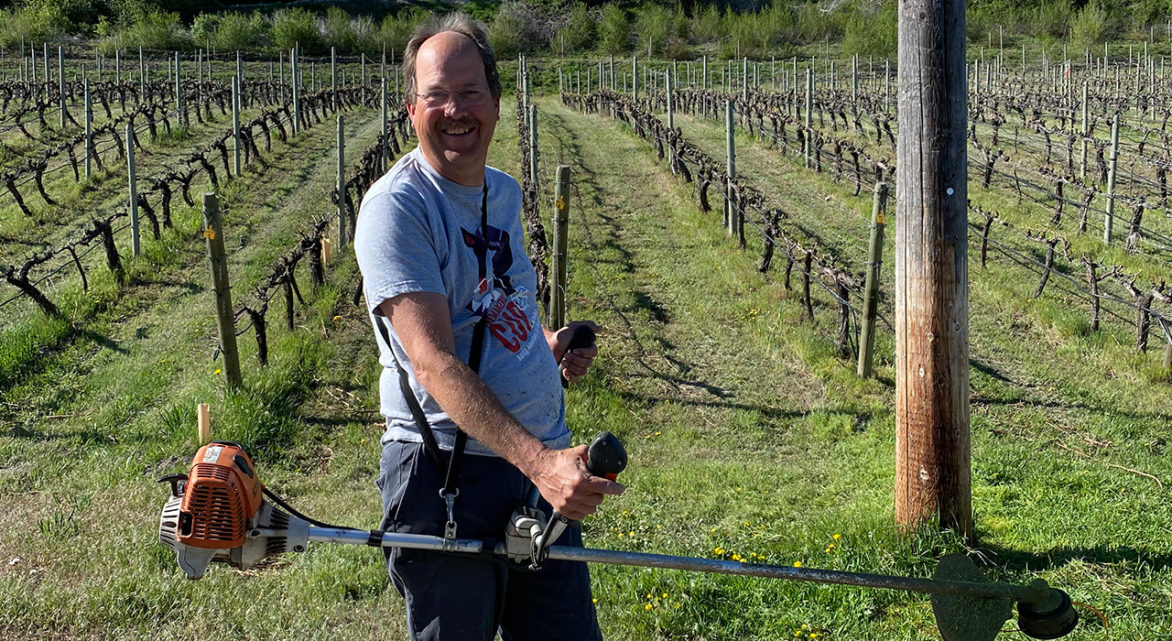 Allan Spahr
Tasting Room / Generalist
Allan, or Elder Al, has spent the last 25 years as a tour guide extraordinaire. Driving between Canmore, the North Okanagan, all the way to Victoria. Looking for a winery that takes care of its team with the same care and attention it takes care of its wine, he's found a home at LaStella. A true Renaissance man. You can find him pruning during the winter months, a smiling face in the tasting room, the great storyteller on the sorting line, and Mr. Maintenance all year round.