Why is the Merlot grape so good? Well for starters, it's a delicious medium bodied red wine that matches lots of dishes. Here are 7 fun facts about Merlot along with a fun article telling you all about this fantastic grape – care of Wine Folly: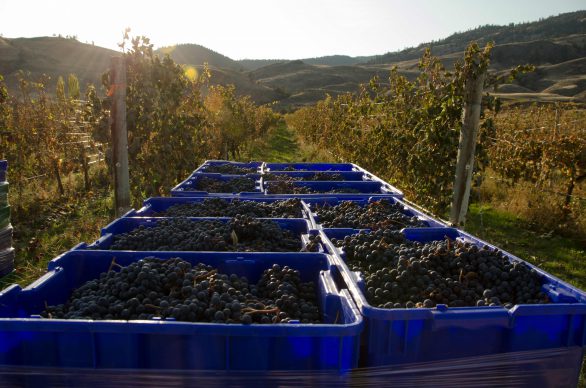 7 Fun Facts About Merlot Wine
1. The Most Planted Variety in France

Forget acclaimed Cabernet Sauvignon grapes of Bordeaux and high-priced Pinot Noir of Burgundy, Merlot wine is currently the most planted grape variety in France.
2. Who's Your Daddy?

Merlot is the offspring of Cabernet Franc (the father) and Magdeleine Noire des Charentes (the mother).
3. Harder to Grow Than Cabernet!

Merlot is a thin-skinned grape that is very sensitive to its environment. But not in the Okanagan! With the intense heat it develops a thicker skin, and the tannins are rounded and softer than a Cabernet. It is the number 1 planted variety in the Okanagan Valley.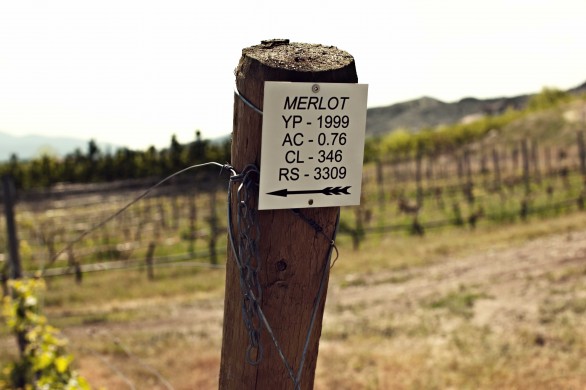 4. Major Player in Italy

Merlot is Italy's 5th most planted grape. Merlot is popular in the IGT wines of Toscana commonly referred to as "Super Tuscans"
5. The Blind Tasting Tell on Merlot

Because Merlot wine is so sensitive to light, Merlot based wines tinge orange on the rim. The orange rim is the telltale sign of Merlot vs. Cabernet Sauvignon.
6. $1,870 For a Bottle of Merlot?!

Yep. Believe it or not, the most famous Right-Bank Bordeaux called 

Chateau Petrus

 

is mostly Merlot.
7. American Oak Does Wonders

A few American producers are using American Oak to make their Merlot wines rustic and rich like a Cabernet Sauvignon. But this is not needed in the Okanagan Valley, so we use French and Slovenian Oak barriques to offer the subtle nuance of oak when aging our wines.
Read the full article about Merlot on Wine Folly .