June 2022 | Recipes, Restaurant Friends
AnnaLena x LaStella Winery Recipe: Green Peppercorn dressed Cucumbers with Feta Cheese
We would like to thank AnnaLena for coming up with this recipe and for pairing with our wines! This recipe goes hand in hand with LaStella's Vivace and Moscato D'Osoyoos.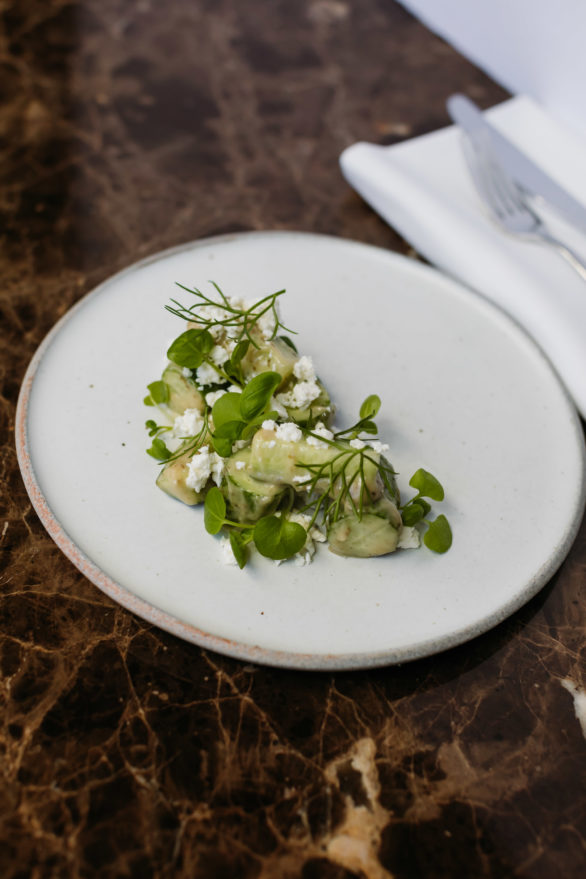 About AnnaLena
Named to honour Chef Michael Robbins' two grandmothers, AnnaLena is about imagination, creativity and possibility – combining modern Canadian cooking, creativity and innovation, with seamless service in one of Vancouver's favourite neighbourhoods. Since opening its doors in Kitsilano in March 2015, AnnaLena has quickly become both a neighbourhood and critics' favourite.
AnnaLena was included in enRoute Magazine as the sixth best new restaurants in the country and earned the Air Canada enRoute People's Choice award in its first year. AnnaLena has been named to Canada's 100 Best Restaurants, and was included in the top three of Best New Restaurants in the 2016 Vancouver Magazine Restaurant Awards following a glowing review in 2015. Robbins also won Best Chef and Best New Restaurant in the 2016 Golden Plate Awards in the Georgia Straight and ranked in the top three in 2018 for Best Overall, Best Service and Best First Date. With a clear focus on its vision and a committed and talented team AnnaLena continues to reach for the stars.
Green Peppercorn dressed Cucumbers with Feta Cheese
Cut cucumbers into 1 inch thich wedges, dress in peppercorn dressing, garnish with
Crumbles feta and a local baby lettuce or green of choice.
Green peppercorn dressing:
(A)175g strained green peppercorns(Madagascar brands are the best)
(A)5 tablespoons Dijon mustard
(A)5 tablespoons honey
(A)200g red wine vinegar
(B)1L canola oil
(C)Season kosher salt to taste
Method:
Place A into blender and blend until smooth, slow blender until
Vortex is created, add B to A slowly, finish with C.