Of all the wines we produce, our flagship Maestoso is the one that we're most proud of, our crown jewel of each vintage. They say imitation is the sincerest form of flattery, and we modeled this wine after the best, taking the renowned Ornellaia Masseto as the source for our inspiration, a truly profound wine, recognized by collectors worldwide as a high water mark for Merlot. Maestoso captures the purest display of South Okanagan's potential as a growing region, and garners worldwide praise from critics and consumers alike.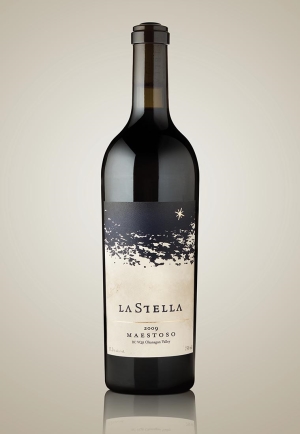 Early on we started searching for the perfect spot to plant these vines, eventually choosing a small block on a steep hillside near the lake with clay-based soil, and a lengthy southern exposure. We pay meticulous attention to these vines. They are planted in high density and yield small amounts of super-concentrated fruit clusters. We emulate the techniques used in Bolgheri and Maremma, with a long pre-fermentation soak, temperature controlled fermentation, and a long elevage in the barrel (18+ months).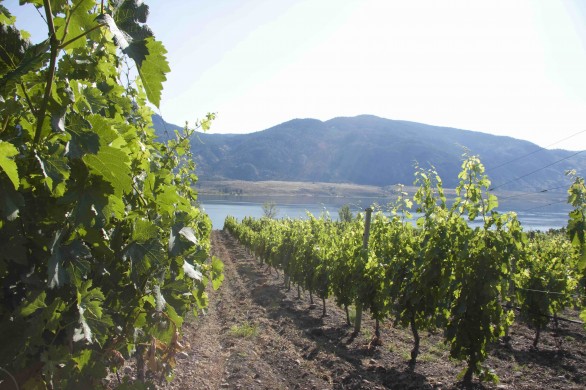 As is the case with any single varietal wine, the result is often dictated by the variances in the growing season. Recently our Managing Partner Rasoul Salehi sat down with an avid collector for a rare vertical tasting of every vintage from 2006-2012. As they navigated through each bottle, Rasoul shared his extensive knowledge of the nuances behind each vintage and explained how the single varietal responds to each growing season. With the recent release of our 2012, we thought it would be great to recap this experience for our readers.
2006
Inaugural release. At nearly ten years of age, our first vintage of Maestoso shows few signs of diminishing returns, and could easily remain cellared for another decade. Upon opening the bottle you're met with the full force of ripe fruit, with aromas of top soil, forest floor, black cherry, mocha, and baker's chocolate mingling together. The tannins have softened considerably, but remain present enough to carry these flavors through a lasting finish. Beginners luck? Brilliant showing.
2007
Compared to the previous vintage, this example was darker, denser, fuller. Yields in this season were miniscule, under 1 ton per acre. The resulting low yields brought us fruit jam-packed with flavor, and it shows with brambly blackberry, cherry liqueur, dark chocolate and secondary aromas of earthy clay and sweet cigar box. What it may lack in a broader display of finesse it makes up for with a stronger punch. Go big or go home describes this vintage, making it a wine that will please even the most discriminating of California Cult Cab collectors.
2008
The third vintage of Maestoso finds a happy balance between the first two, with wildly different aromatics drawing from blue fruit – blueberry, plum, bran muffin, raw cocoa, rock tea, and a stew of gamey meat jump from the glass, encouraging fresh exploration with every studied inhalation. Overall this wine is the most complex yet, wielding power carefully as it guides the senses from one spectrum to another. A WOW wine.
2009
This vintage closely aligns with the 2007, both coming from a very hot growing season that produced thick skinned fruit sets packed with power. The wine is dense with dark black and red fruit flavor, showing a classic, yet bold side of Merlot with black forest cake next to a shot of mocha.
2010
This vintage was the only exception perhaps of a wine that is holding back, with tighter wound flavors and aromatics. No doubt, a pleasing wine, but one that would benefit from additional aging to allow the flavors to come into their own.
2011
Perhaps our most elegant example yet, with a profile more aligned with the Old World, this wine shows like a Super Tuscan should. Rich with flavors of black tea, black forest cake, ground coffee and desert herbs, it shows what it's capable of, drinking wonderfully, but still remains restrained in many ways. It Feels like being in a Ferrari stuck in 3rd gear. Its showing you what its made out of and is still hugely gratifying but you clearly know the best has yet to come.
2012
Our newest vintage is still young, but so impressive. A mouth-coating beast, with teeth staining tannic grip that explodes with flavor right out the gate. An age-worthy wine, and perhaps our finest and most ageworthy effort yet, and a wine that will develop over many years. If the previous vintage brings the analogy of a Ferrari in 3rd gear, this is a wine that feels like being in a Lamborghini in first gear. It can't wait to go to 2nd, 3rd, spin its wheels and take off on you. It needs time to settle, unless you like to experience its rambunctiousness. It's like going back in your teenage years and experiencing that never ending, infinity like level of energy and enthusiasm.
Final Remarks:
Each vintage of this wine shows the power of site, as true a display of terroir as we know. Despite some nuanced changes in our winemaking and radically different growing seasons, one can immediately identify a similarity in every vintage of Maestoso, and at the same an appreciation for the nuances and at times flat out marked differences that each growing season has made.
In sum, based on this sampling, I will be in no huge rush to open my any vintage of maestoso in my stash but will comfortably start opening 06, 07, 08 and 2011s. I'll wait on 2010 and 2012 a while longer and once my 07s run out, I get to 09s.