As you may know from reading some of our blog posts over the last few months, most of our wines are named after musical notes. We've done this in order to portray their personality, so that before you even taste the wine you gain a sense of what you are about to experience. What better way to showcase the wines character than add in a song and food to match! A symphony for all your senses… so let's have some fun with our pairing today!
The Musical Note: Fortissimo – Definition: very loud, boisterous. Fortissimo is not for the faint of heart.
The Wine: 2013 Fortissimo –  a blend of Merlot, Cabernet Sauvignon, Sangiovese and Cabernet Franc. The highest percentage of Sangiovese to date has lent the wine those telltale aromas of bing cherries, new saddle leather and dark floral notes that Sangiovese is admired for. The large format puncheons and Hungarian/Slavonian oak are evident in the subtle way the oak presents itself with nuances of baking spice and in the way the wine has softened down, gained secondary notes, while not picking up much in the way of wood tannins.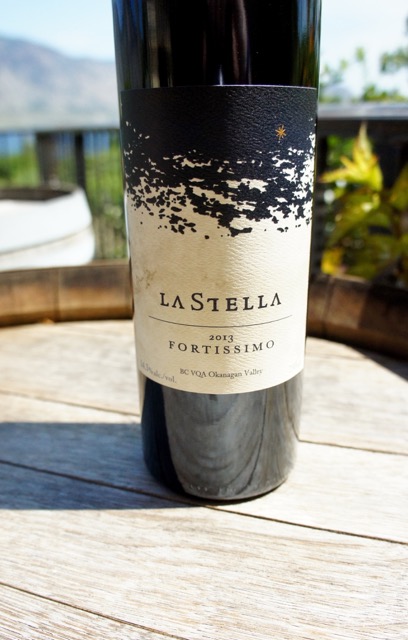 The Food: Ask for Luigi's Spaghetti Nero with Octopus and Grilled Jalapeño courtesy of Erin Irelands' website It's to die for. Fortissimo will go nicely with the spicy and rich squid ink pasta.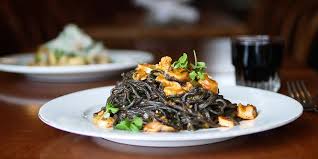 The Music: Guns 'n Roses – "Sweet Child O' Mine". Nothing like a good classic rock song!

Receive links to blog posts like this and other wine information by signing up for our newsletter.