Punch bowl is a Mackenzie Room favourite as it rotates and it's always fun and fruity and meant to be shared with the table. This punch bowl recipe is per person so you'd need to multiply the recipe accordingly. The individual specs are a bit bigger to suit for a large bowl. Scale them down to fit in a collins glass or in a wine glass, spritz style!
Rhubarbra Streisand 
1oz Havana 3
0.75oz rhubarb & vanilla syrup
1oz Woods Limoncello
1.5oz moscato
1oz Lemon
Splash of soda
Another tip to be mindful of: build over ice in large glass or bowl of your choice, add everything but the moscato and soda first. Stir. Add moscato and soda to finish.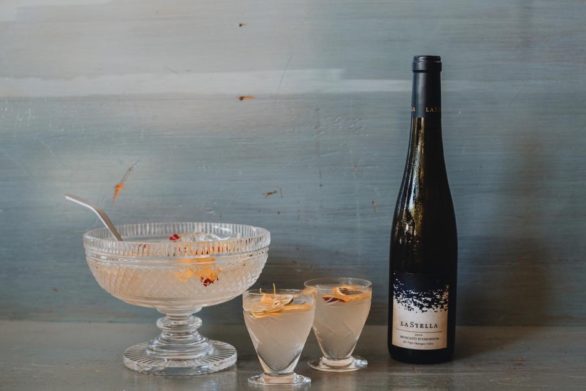 Have fun with this summer punch bowl recipe. Let us know if you try this at home and tag us!