Happy Monday! How about some Rock 'n Roll Music/Food/Wine pairing -for our 'symphony for the senses' series.
Every Monday we are sharing the our wines, which are named after musical notes and in order to convey the emotion – Here's our suggestion of food and music that match the personality of our wine!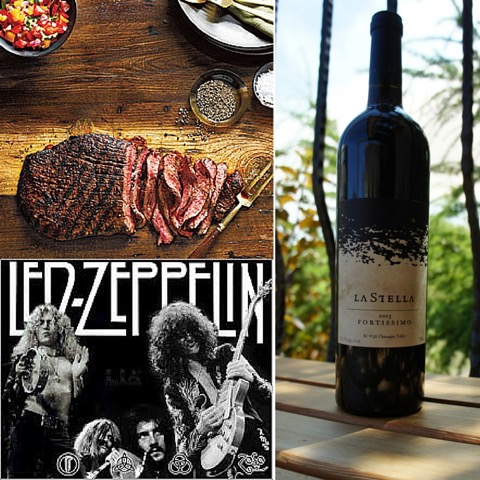 Today's musical note is Fortissimo – which means very loud.
The wine: Fortissimo is a super-tuscan styled blend that shouts out with a bold structure, fantastic layers of flavour and nuances.
The music to match: Rock like 'Black Dog' by Led Zeppelin.
The food: a chili rub flank steak with with a side of mushroom tapenade and rosti potatoes will go great with the wine and music. Choose your favourite recipe!
So turn it on and turn it up!