Here at LaStella, all of our wines are named after musical notes. It's a way to share their personality and character before you even open the bottle. So, we've put together a pairing (our suggestion) of food that we think will match nicely with our wine, along with music that will create a symphony for the senses. Cook, sip, listen and enjoy!
The Musical Note: Maestoso, which literally means majestic. top of the crescendo. the highest peak.
The wine: 2012 Maestoso 'Solo' Merlot . On the nose one finds pronounced notes of salal berries, smoked meat, stella and lipin cherries and café mocha. Huge mouth coating, creamy, ripe tannins leads through to an astonishing finish lasting well over a minute.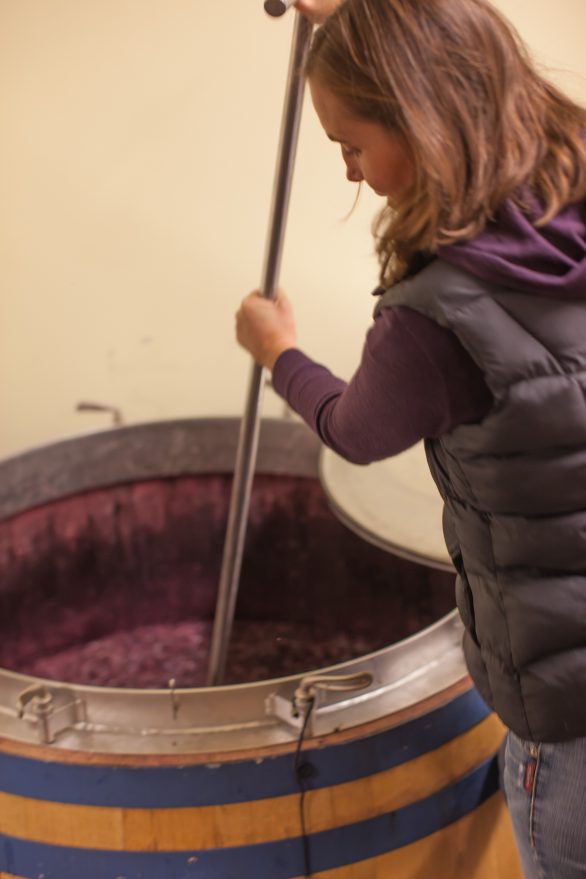 Severine (our winemaker) punching down the cap of Maestoso Merlot
The Food: Blackened Steak and Waffled Potatoes from the Food Bloggers of Canada website – the flavours should go nicely with the notes of our Merlot.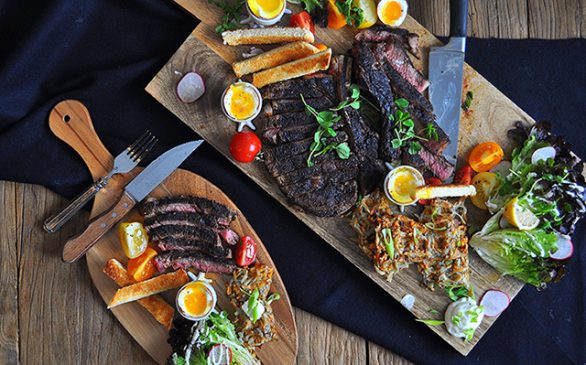 The Music: 'Hello' by Adele
[arve url="https://www.youtube.com/embed/YQHsXMglC9A"/]
To keep up with what we are doing year-round, sign up to receive our newsletter that includes: events, pre-release announcements, Library vintages, information about the winery and more.