Let's get Monday started with a Music/Food/Wine pairing – a part of our 'symphony for the senses' series.
Today's musical note is Vivace – which means quick and lively.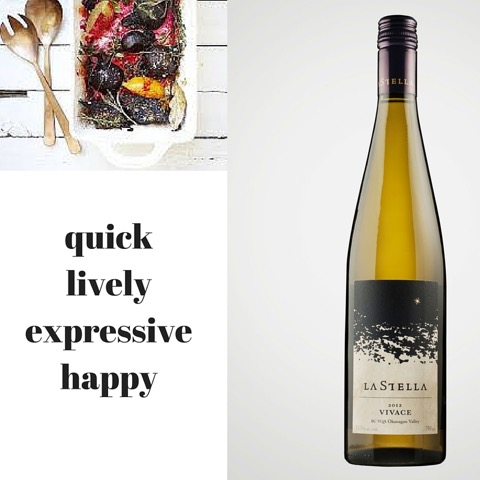 The wine: Our Vivace is styled after this with an expressive nose of apple and pear aromas, mountain herbs and Meyer lemon zest.
The music: We think the music should be joyful and full of life like 'Alive' by Empire of the Sun.
The food: the food should be equally as happy – like roasted beets with preserved lemon and garlic (recipe c/o It's To Die For:  http://itstodiefor.ca/steam-roasted-beets-with-preserved-lemon-garlic-and-saje/ ).
So turn it on, open that bottle of vino, and dance in the kitchen while cooking up some delicious fall food that makes your body happy!