I remember as a child taking trips to Montreal with my father so that we could relax, get some culture, and see some of his business buddies. I remember one particular dinner. We were invited by our host, Arnaud, because he wanted to take us to a real "French" restaurant. I remember walking in and looking at the ceiling in awe because they had painted it to look like you were at the base of the Eiffel Tower looking up. I remember sitting down to read the menu, it read, Tartare, Tripe, Heart, Liver, Kidneys. As an 8 year old, I felt squeamish. "People don't eat organs", said 8 year old me. Luckily, there was steak frites on the menu for my brother and I. This was more of a social experiment for my father's friend. I knew he just wanted to make my father squirm.
Now that I'm older, I've discovered a taste for offal and I still want to go out of my way to make my father squirm. We have members of our vineyard team that like to go into the hills of the South Okanagan to hunt. Our vineyard manager Jody texted me last week and said, "Alex, come over, I have deer liver and heart, let's eat." I answered, "with pleasure". Now, for the more adventurous LaStella supporters, after a few trials of figuring out the level of doneness of deer heart and liver, we came to the conclusion that medium well is a good level of doneness to get the nutrients, iron, and maximum flavour of our extra fresh game.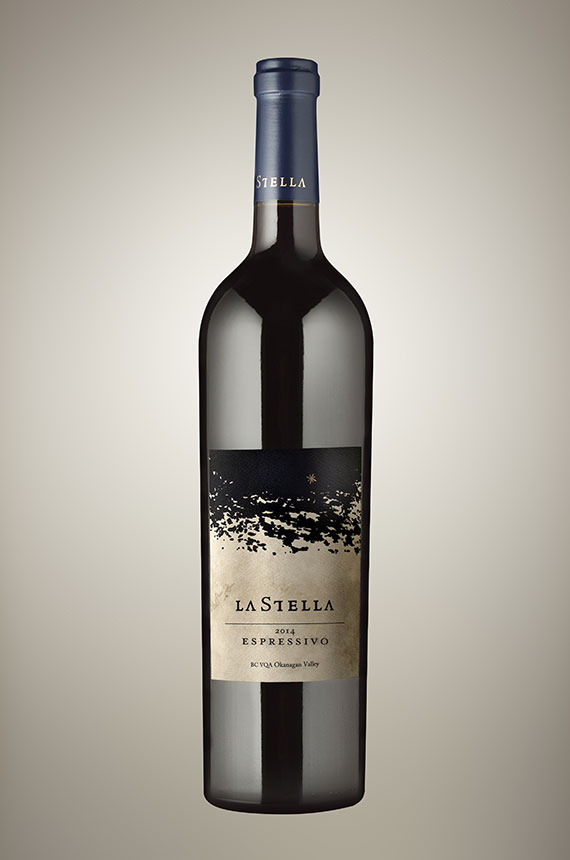 This brings me to the pairing. This fall was the first release of our Cabernet dominant Tuscan Blend, Espressivo. The name conjures up dark, roasted, intense flavours. We wanted our first Espressivo to be able to handle the most intense flavours of game. In this context, it certainly did. Pair with fried onions and mushrooms, if you want to be the ultimate gentleman forager you will pick wild morels from the upper elevations of the Golden Mile or Chantrelles from Vancouver Island, but you can always make due with white mushrooms from the grocery store. The iron-rich, flavour of the liver was perfect with the mineral, cedar, dark berry, and cassis flavours of the wine. Liver always has a beautiful creamy texture, the wine's grip balances.
It was the first time that I tried Deer liver, but I loved it. Grazie Jody!
Alex Russo
The Concierge