March 2015 | Okanagan Valley
Discover Why South Okanagan Is Canada's Premier Region For Super Tuscan Wine
At LaStella we specialize in making Super Tuscan inspired wines. The thing is, most people aren't sure exactly what "Super Tuscan" means, and for good reason. This unconventional style doesn't follow an exact recipe. It was born from defiant winemakers who wanted something different and supported by the eager, quality minded consumers who supported their new approach to winemaking.
What is a Super Tuscan?
The term "Super Tuscan" came about in the early 1980's to describe a red blend from Tuscany that didn't fit into the traditional winemaking style of the region, which traditionally centered around Chianti. Just as France has its AOC, the Italians created their own appellation system called the DOC (Denominazione di origine controllata) which restricted how much of a particular grape variety could be used and allowable alcohol percentages among other things.
This map by Wine Folly shows us the location of Tuscany and the various sub-regions found there.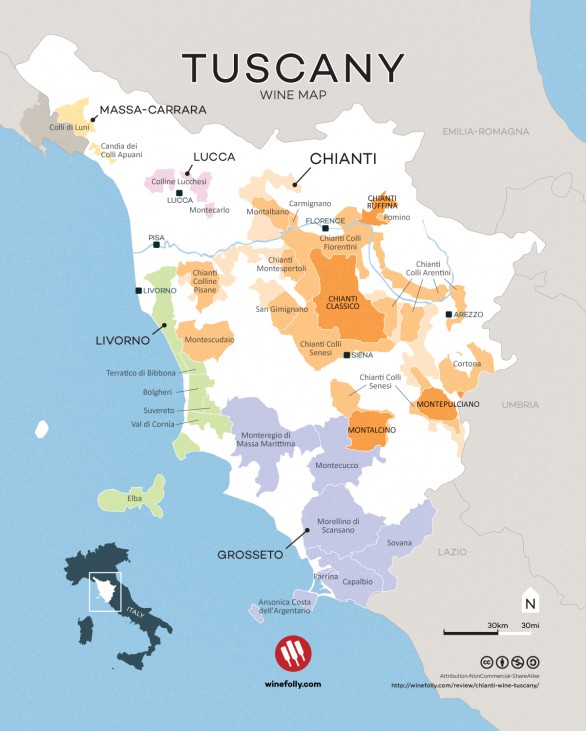 Historically, the DOC allowed up to 20% of a white wine variety to be used in Chianti blends, and over time the quality and prestige of Chianti dropped as winemakers began blending higher percentages of cheaper white grapes into their wines.
[su_quote]"When these winemakers abandoned the DOC regulations to make wines outside the native style, their product was branded as generic "table wine" under the DOC rules, but they didn't care."[/su_quote]
Rules were meant to be broken
By abandoning some of the traditional regional standards, winemakers who experimented with non-traditional blending created new and exciting flavors with varying intensity by combining wine grapes not traditionally grown in Italy. They used Merlot, Cabernet Sauvignon, Syrah, Cabernet Franc and Sangiovese, blending these varieties in whatever amounts they saw fit. The percentage of each grape varied greatly, with some sharing a 50/50 split and others joining together three or more grapes.  They also employed more modern fermentation techniques, using French oak barriques and puncheons with a longer pre-fermentation soak to extract more flavour but not tannins.
Despite the varying blends, one common element brought these styles together – they were bigger, bolder, and more full-bodied than anything else from the region. Soon the International press would visit and taste these new wines, which won them over. This new style was met with high regard, but the reporters scoffed at the idea of calling this new creation a simple "red table wine" so they dubbed the new style "Super Tuscan".
Born in Tuscany, Ornellaia's Masseto is widely regarded as one of the world's most prized examples of Merlot.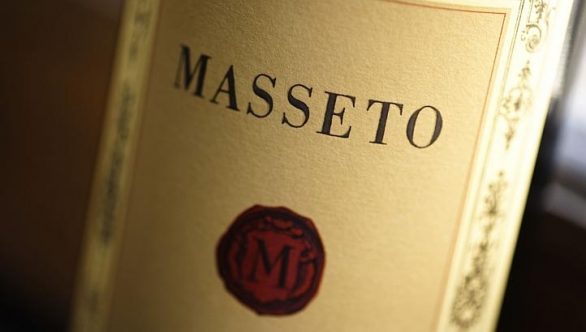 Eventually the Italian government created a new designation in 1992 they called IGT, Indicazione Geografica Tipica, which was in a way a direct reflection on France's Vin de Pays or Country wines. This officially sanctioned the experimental style that came to define Super Tuscan wines.
[su_quote cite="Vivek Wadhwa"]"A key ingredient in innovation is the ability to challenge authority and break rules."[/su_quote]
How We Found Potential In The Okanagan Valley
Mention Canadian wine to most wine lovers and you'll get a mix of reactions. Some will think that phrase is an oxymoron, that Canada doesn't produce much wine. Others will reply they love the ice wine. Few if any will remark on the superb Super Tuscans from Okanagan Valley.
Our Tuscan-inspired tasting room set among the vineyards on the shore of Osoyoos Lake.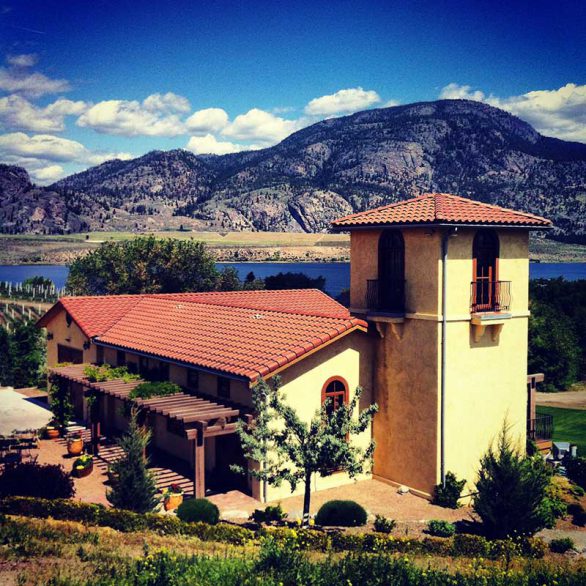 Any great wine needs an ideal climate in which to grow, where the combination of temperature, soil conditions, and latitude come together to form a perfect "terroir". In Tuscany there's a warm, Mediterranean climate and hilly terrain that makes for ideal growing conditions for Merlot, Cabernet, and Sangiovese.
But what about the Okanagan?
Although people think of Canada's climate as more appropriate for aromatic whites and cool-climate varieties , the Osoyoos region in the Southern Okanagan Valley where we are located is actually quite unique. Temperatures remain warm during the day, averaging 77 degrees in June and 89 degrees in July (with peaks over 100 Fahrenheit), but thanks to the desert climate and diurnal temperature shift, the nights or cool or downright cold. It hardly ever rains here, and in fact Osoyoos is the only place in Canada where you'll find a true desert (sage brush, antelope bushes and rattle snakes) . The predictable weather rewards us with long and steady growing season similar to that of Napa Valley and Tuscany.
One of the blocks from which we source fruit for Maestoso is shown below.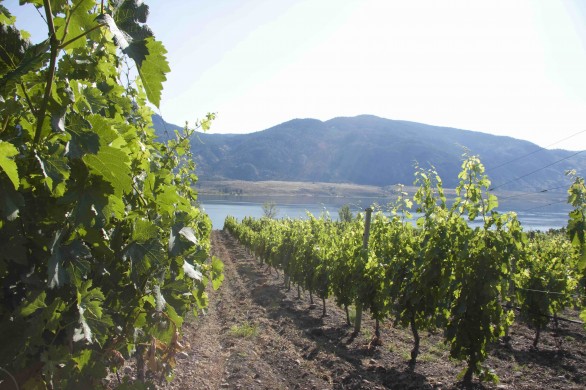 From our home block on Osoyoos Lake District to our incredible Feuille D'Or vineyard on the equally renown Golden Mile we feel each of our properties brings unique and special character to our wines. With the long, warm, and dry growing season we have, these locations also prove exceptional for growing Merlot, Cabernet, Sangiovese, and other grapes that ordinary aren't planted in Canada, and we spare no expense when it comes to producing each wine. Our goal is always to bring out the full expression and potential of any style.
Our finest contribution – a pure expression of Merlot
Producing a great wine is an art form, and we admired certain producers for their masterful achievements. In particular, we found inspiration in the greatest of Super Tuscan wines, Ornellaia's Masseto. Our goal was to imitate this profound wine, and to that end we spare no expense when creating our own modern day rendition, which we call Maestoso.
Maestoso is our flagship Merlot, a decadent wine that shows the true potential of this varietal.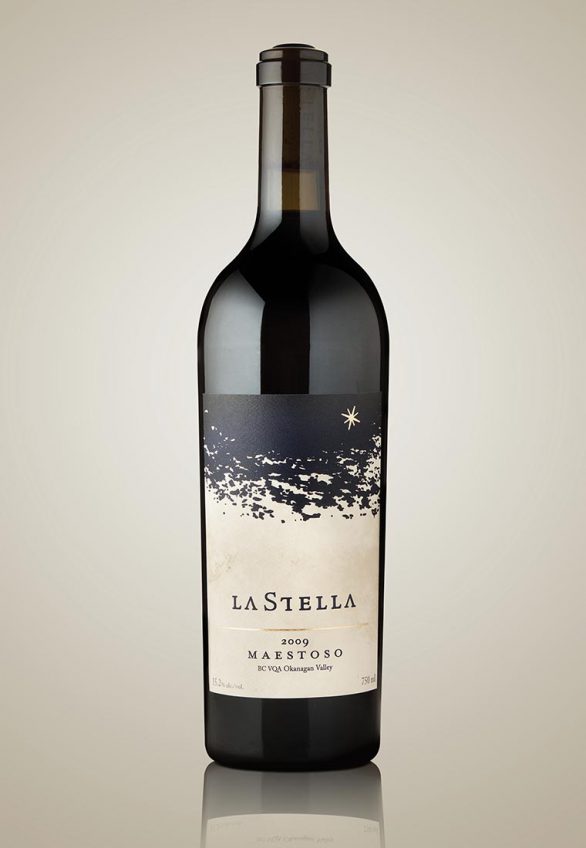 Maestoso is not trying to be coy, subtle or understated; rather it's about confidence, being outspoken and unapologetic. This is a wine crafted and polished to a high gloss finish with no rough edges and no punches pulled. It is a wine that has been described as "hedonistic" and "breathtaking".
Learn more about our current release, 2011 Maestoso "Solo" Merlot.