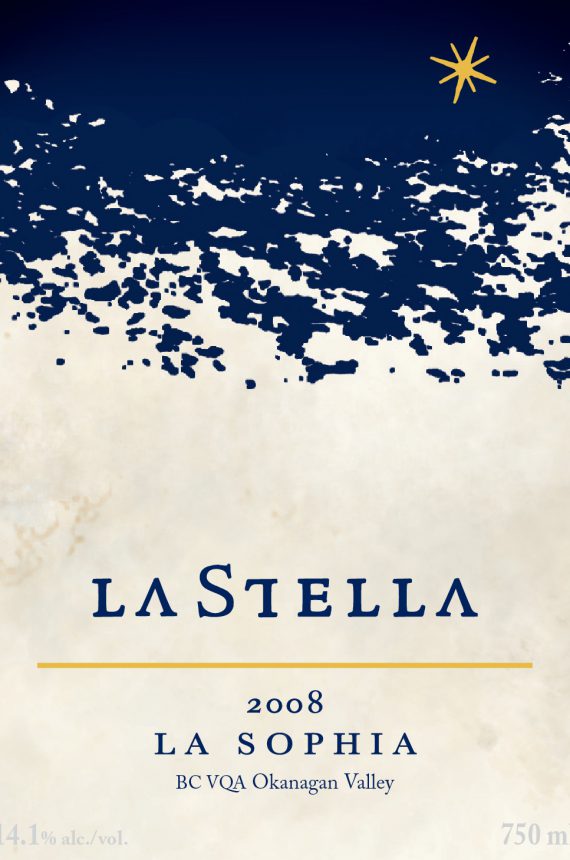 2008 La Sophia Cabernet Sauvignon
[ulp id="POPUP_ID"]
2008 growing season was unusually cool but with the perfect September and October, we saw a level of physiological ripeness that wasn't seen in recent years. The finished wines show a beautiful and balanced level of acidity, great level of phenolic maturity while the alcohol levels are under check.
Cabernet Sauvignon in Okanagan valley rarely gets to a level of physiological ripeness that can stand on its own two feet instead of playing a support role for Merlot and Cabernet Franc. 2008, with its long growing season, however, allowed us to do just that.
La Sophia is more akin to the greatest examples of Cabernet Sauvignon from Washington State rather than the plusher and fatter examples from Napa.
Great nose of cassis, cigar box intermixed with pain grillé and mélange of red and black currants. On the palate there is great weight, firm and present tannins and a balanced level of acidity. We are very excited to follow the development of this wine. It should stick around for many years to come and bring with it nuances and grow in complexity as it ages.
Di Carne
The higher acidity and firmer tannins in this wine than our merlots benefit from pairing with fattier cuts of meat and from dishes that are higher in acidity. Pistachio-crusted lamb rack or a New York steak perfectly grilled are clear winners too.

Vegetariano / Vegano
Braised broccoli stems, lemon cashew puree and toasted almonds is a vegetarian or vegan course that helps offer the fattiness and acidity that this wine requires.