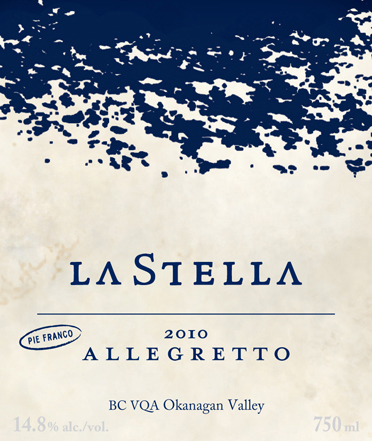 2010 Allegretto "Pie Franco" Merlot
Allegretto is produced from a very special block of Merlot in our Stagg's vineyard in South Osoyoos.
This Merlot is what we call a true Merlot. It is planted on its own rootstock (no grafting). In return we are rewarded with a trueness and transparency in the flavour that is not seen elsewhere. We also believe the white silica sandy soil of this vineyard contributes to the elegant style of this wine.
Di Carne
A classic bistecca alla fiorentina with Italian salsa verde, side of Tuscan white beans and charred radicchio or a pistachio-crusted filet mignon with garlic mashed potatoes and grilled vegetables.

Vegetariano / Vegano
Marinated cauliflower steak with mushroom jus or a hearty ratatouille.