Sold Out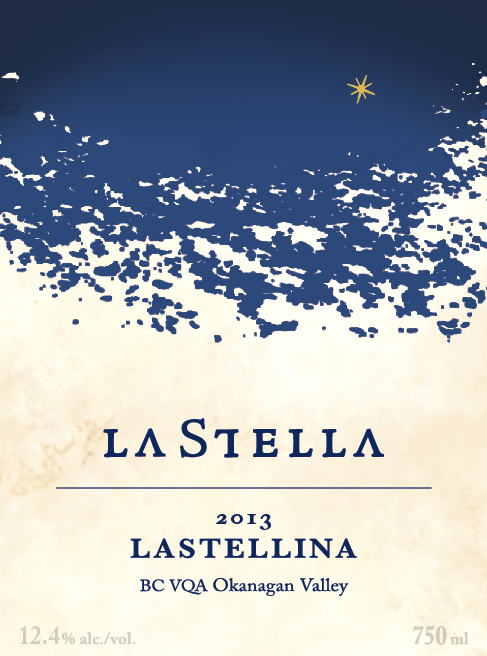 Winemaker's Notes
We celebrate the fact that we make wine in a region where vintage variations play an important role. Atypical growing seasons are a nightmare for commercial wineries interested in making consistent but boring wines. For us however it defines our interest in wine. We look forward to seeing what Mother Nature gives us to work with each year. It is the effects of each vintage on the finished wine that urges us to start verticals of our favorite wines then follow their evolution and discuss their merits at tastings with friends.
LaStellina is a Rosato with personality and elegance. It is slightly off-dry and intensely aromatic. This style of Rosato will complement any hot summer day on the patio.The cabernet franc adds some beautiful spice and herbal notes while Merlot provides a melange of red and dark fruit notes.
Pairings
The off-dry and highly aromatic qualities of this wine complement dishes that sport spice or piquant flavours – Thai and Indian dishes would be a great choice! This wine will also work beautifully with strong cheeses – be sure to search out some local favorites.
Vineyards:
| | |
| --- | --- |
| Region: | Osoyoos Lake District |
| Soil Type: | Clay, Gravel, Sandy Loam |
| Age of Vines: | 3 to 4 years |
| Yield: | 2.6 tons per acre |
| Production: | 250 cases |
| Alcohol: | 12.4% |
| Aging: | 5 months in Stainless Steel |
Silver Medal
This Italian inspired Rosato, made from a blend of cabernet franc and merlot, is Queen Anne cherry in colour with medium-light intensity. Red fruit and berries – cherries, raspberries and wild strawberries on the nose. Well balanced with good mouthfeel. The flavours follow the nose with a medium mineral finish. A very good patio wine or serve with salmon or paella.

Sam Hauck | MyVanCity.ca | Tasted: Aug.2015
90 points
This is a rosé with Merlot and Cabernet Franc from three and four-year-old vines in the winery's Selona vineyard near Osoyoos Lake. The wine's appeal begins with a lovely rose petal hue in the glass. There are hints of strawberry, raspberry and cherry on the nose which carry through to the palate. The texture is juicy with just a touch of residual sweetness.

John Schreiner | Tasted: May 2014