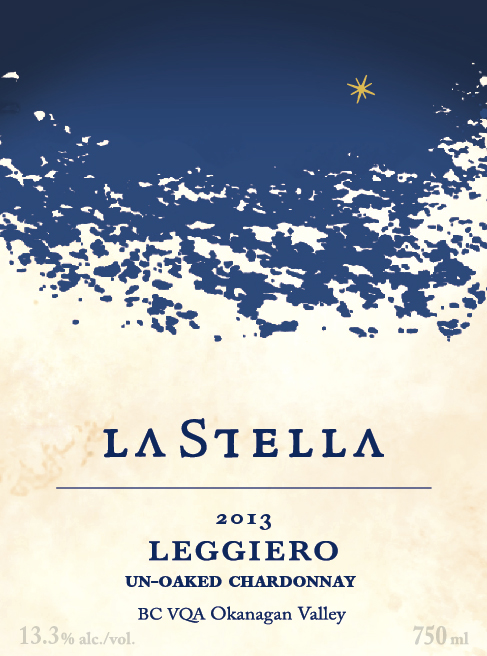 2013 Leggiero Un-Oaked Chardonnay
2013 is a tale of two vintages in the same year. Dry and warm autumn is almost a sure thing in our region. 2013 was a rare exception. We had an unusual string of rainy days in the middle of harvest in mid September. The characteristic of the wines is as such dependent on if the grapes were picked before or after the rainy period. Wines made from grapes harvested before the rain virtually needed no sorting as they showed clean and robust flavors of a dry growing season with plenty of very hot days. The rain was a double edge sword though and a blessing in disguise if you will. On one hand it provided an opportunity for the vines to continue pushing forward for better sugar/acid balance and greater phenolic maturity but on the other hand it meant the arrival of rot (need for extensive sorting) and flavor dilution in less than ideal sites (not to worry we have no mediocre parcels). Sorting was the key word along with when the fruit was harvested and in which site it was grown. Buyers of Okanagan wines in general are best to shop by producer and well-known sites for their quick draining soil make up. Taste before you buy is our recommendation in general but in particular for 2013.
The best Italian Chardonnay hails from the cool climate region of Alto Adige. Almost always made in an un-oaked fashion, it is a wine that expresses the pure minerality of Chardonnay with beautiful acidity and crisp fruit flavours. The 2013 Leggiero offers up a balance of apple, lime rind and white orchard fruit. The palate is harmonious with a great burst of lemon puff and green apple on the mid-palate that plays into a medium length mineral infused finish.
Di Carne
Fresh oysters with mignonette and a squeeze of lemon is a no brainer. Steamed mussels in a coconut, ginger & lemongrass broth is another winning combination.

Vegetariano / Vegano
Roasted butternut squash with toasted pine nuts or a vegetarian pasta with a chunky tomato basil sauce.

Spec sheets for other vintages