Sold Out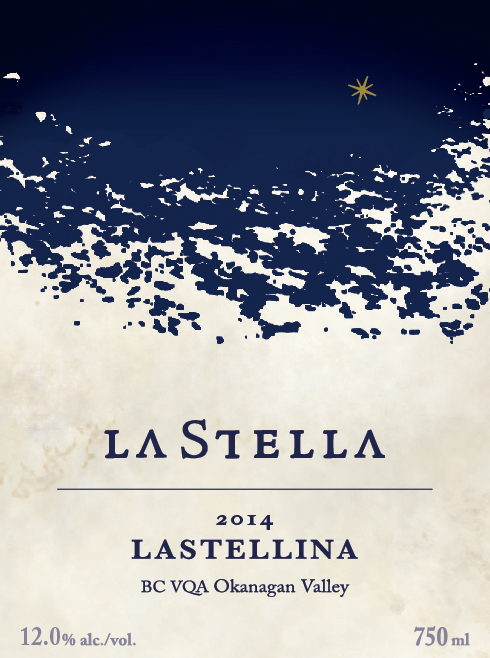 Winemaker's Notes
We celebrate the fact that we make wine in a region where vintage variations play an important role. Atypical growing seasons are a nightmare for commercial wineries interested in making consistent but boring wines. For us however it defines our interest in wine. We look forward to seeing what Mother Nature gives us to work with each year. It is the effects of each vintage on the finished wine that urges us to start verticals of our favorite wines then follow their evolution and discuss their merits at tastings with friends.
2014 was the second warmest year since 1998 for South Okanagan. 2014 vintage saw above to way above average summer temperatures, but September temperatures was lower than the last 3 years, hence pushing for better phenolic ripeness was not a concern or at risk of gaining high alcohol or loosing much sought after acidity. Overall, 2014 vintage will be remembered as a very hot one and it had an impact on the yields: the tonnage we got were lower than the tonnage excepted mostly because of thicker skins and smaller berried. The wines are concentrated with a very good ripe structure.
LaStellina is a Rosato with personality and elegance. 2014 Lastellina is comprised of bleeding of the juice of Cabernet Franc, Merlot and Sangiovese. It is a very slightly off-dry and intensely aromatic wine. This style of Rosato will complement any hot summer day on the patio. The cabernet franc adds some beautiful spice and herbal notes while Merlot provides a melange of red and dark fruit notes. Sangiovese adds bing cherry aromas and flavours while bringing with it that tang of acidity this Italian grape is best known for.
Pairings
The off-dry and highly aromatic qualities of this wine complement dishes that sport spice or piquant flavours – Thai and Indian dishes would be a great choice! This wine will also work beautifully with strong cheeses – be sure to search out some local favorites.
Vineyards:
| | |
| --- | --- |
| Region: | South Okanagan |
| Production: | 421 cases |
| Alcohol: | 12% |
| Aging: | Stainless Steel |
88
Welcoming and friendly like a hug, this wine's only downside is that it's far too easy to drink. An elegant, off dry sipper of wild fragrant perfumed strawberries and spicy dried sage and thyme. Cabernet franc, merlot and sangiovese knit seamlessly into a round, silky palate of blue plums, ripe cherries, raspberries, rock roses and sweet cinnamon on the finish. Generous and elegant, the ideal partner to your chèvre, cured salmon and cherry compote.

Treve Ring | Gismondi on Wine | Tasted: June 19, 2015
A lazy afternoon with friends and a delicious local cheese board? Nothing wrong with that. The only thing you want to keep in mind here is cheese's salty side, and the need for a wine that'll lap it up well. Enter La Stella's 2014 LaStellina (Okanagan Valley, B.C.; $19.19, LaStella.ca), a delightful local pink crafted from Cabernet Franc, Merlot, and Sangiovese that'll shower you with strawberries, red currants, white pepper, and delight.

Kurtis Kolt | Georgia Straight | Tasted: May 13, 2015
A rosé made from Merlot, Cabernet Franc and Sangiovese, with the Merlot and Cab Franc made using the press method and the Sangiovese using the Saignee method (by bleeding the grapes) to attain a more concentrated Sangiovese. The wine has a touch of residual sugar, making it off-dry'ish. There is a lovely, round softness to it, and a sense of sweetness but you come out of it clean on the finish. It might be cool to go for the bone dry wine, but this is a treat with that touch of sugar, that much like a great Alsacian Riesling, will surprise and delight. Enjoy it one its own on a hot summer day or use that RS to your advantage and pair it with a dish with a touch of spice.

Timo | Wine Shout | Tasted: Apr 22, 2015