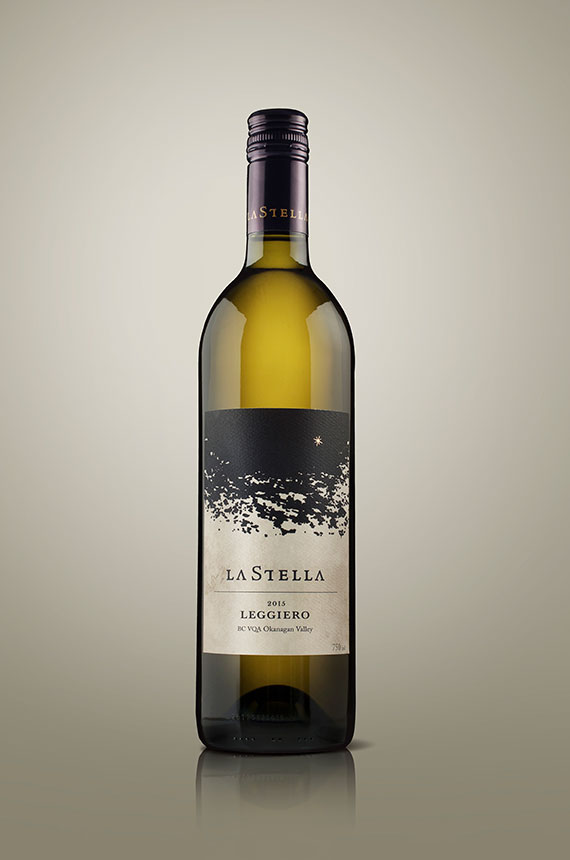 2015 Leggiero Un-Oaked Chardonnay
We celebrate the fact that we make wine in a region where vintage variations play an important role. Atypical growing seasons are a nightmare for commercial wineries interested in making consistent but boring wines. For us however it defines our interest in wine. We look forward to seeing what Mother Nature gives us to work with each year. It is the effects of each vintage on the finished wine that urges us to start verticals of our favorite wines then follow their evolution and discuss their merits at tastings with friends.
The best Italian Chardonnay hails from the hillsides of cool climate region of Alto Adige. Almost always made in an un-oaked fashion, it is a wine that expresses the pure minerality of Chardonnay with beautiful acidity and crisp fruit flavours. The 2015 Leggiero is made in the same fashion. It offers up a balance of apple, quince, meyer lemon and keylime pie. The palate is harmonious with a great burst of lemon puff and green apple on the mid-palate that plays into a medium length mineral infused finish.
Please note prices do not include applicable taxes or bottle deposit (PST 10% and GST 5%)
Di Carne
Fresh oysters with mignonette and a squeeze of lemon is a no brainer. Steamed mussels in a coconut, ginger & lemongrass broth is another winning combination.

Vegetariano / Vegano
Roasted butternut squash with toasted pine nuts or a vegetarian pasta with a chunky tomato basil sauce.

Spec sheets for other vintages