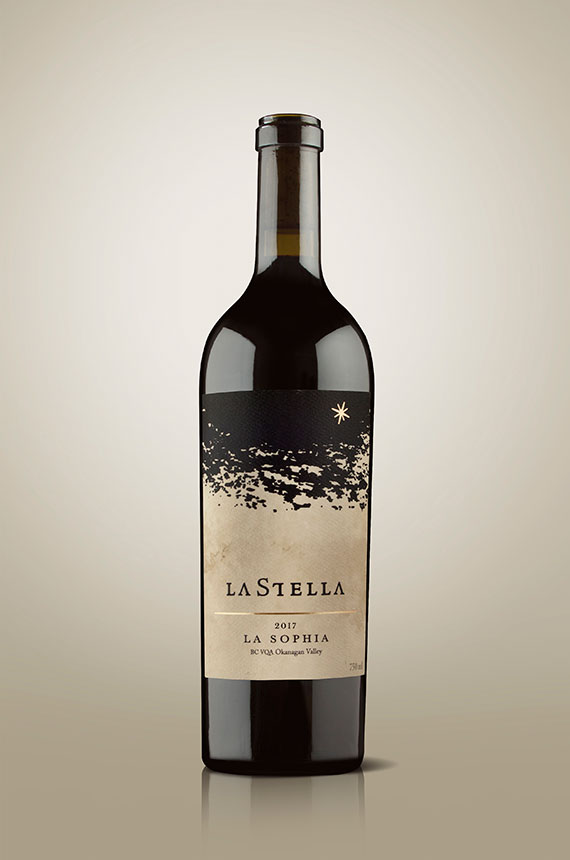 2017 La Sophia Cabernet Sauvignon
We celebrate the fact that we make wine in a region where vintage variations play an important role. Atypical growing seasons are a nightmare for commercial wineries interested in making consistent but boring wines. For us, however, it defines our interest in wine. We look forward to seeing what Mother Nature gives us to work with each year. It is the effects of each vintage on the finished wine that urges us to start verticals of our favorite wines then follow their evolution and discuss their merits at tastings with friends.
La Sophia is our small lot 100% Cabernet Sauvignon bottling. Akin to the great examples of Cabernet Sauvignon from the coastal areas of Tuscany: Maremma and Bolgheri. Similarly, La Sophia draws a comparison to the great cabernets from Washington State rather than the plusher and fatter examples from Napa Valley.
2017 La Sophia is hailing from a very structured vintage and is best left in your cellar for the mid term. None of the "green mean leafy" notes from underripe or overcropped Cabernet is found here. The colour is deep purple and opaque. La Sophia presents a great nose of cassis and elderberry mingling with cigar box, dusty pottery studio notes, dry sauna, grilled Anaheim peppers and cured tobacco leaves. Whispers of aromatic herbs like rosemary and thyme weave in and out. On the palate, there is great weight, firm and chewy tannins with a balanced natural acidity. Decant for an extended time or keep your hands off and let this jewel of a Cabernet slumber in the cellar for at least a few years. A monumental Cab.
Di Carne
The higher acidity and firmer tannins in this wine than our merlots benefit from pairing with fattier cuts of meat and from dishes that are higher in acidity. Pistachio-crusted lamb rack or a New York steak perfectly grilled are clear winners too.

Vegetariano / Vegano
Braised broccoli stems, lemon cashew puree and toasted almonds is a vegetarian or vegan course that helps offer the fattiness and acidity that this wine requires.
Slideshow Items
92 points

La Sophia is 100 per cent cabernet sauvignon and while comparisons can lead to stigma there can be no missing the Bolgheri comparison here. In fact tasting this side by side with San Felice's Bell'Aja opens the discussion. La Sophia shows great concentration, surely a vintage related answer to a question but more than that there is this evergreen scintillant streaking tight and right through. Wound taut is what's happening and there could be some forgiveness afforded should the grace of this haute-volupté cabernet not be noted for being immediately gratifying, open and generous. In fact tasting this over the course of three days only eschews confusion and replaces deliberation with pleasure. Speaks to the structure and the wood work. See this hit its Okanagan stride some time in late 2022 or early 2023. Drink 2022-2027.

91 points

With its inky black colour, dark, roasted fruit, and firm, grainy tannins, this is a large scaled, severe, chewy and structured cabernet from La Stella. The palate is loaded with chewy tannins, giving an astringent texture overall, and length is very good to excellent. It's still several years away from prime drinking, but should make for a bold and satisfying wine in 2-3 years; best after 2023. Tasted January 2021.