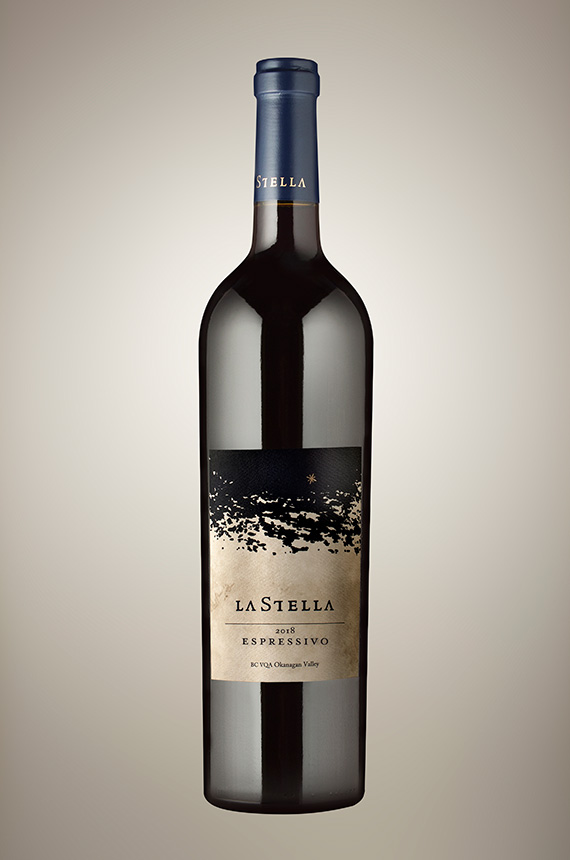 2018 Espressivo
A Tuscan-inspired red blend much like its sibling Fortissimo, except Espressivo, is Cabernet (Sauvignon and Franc) dominant while Fortissimo is Merlot dominant.
Espressivo is our way of paying respect to the pioneers of Tuscany who challenged the traditions of winemaking in the 50s and 60s to gain recognition for their wines.
2018 Espressivo is comprised of: 38% Cabernet franc, 30.5% Cabernet Sauvignon, 21.5 % Merlot, 10 % Sangiovese
2018 Espressivo is flat-out gorgeous. While distinctly Okanagan, it can be a ringer in an all Super Tuscan tasting. The large format puncheons and Hungarian/Slavonian oak are evident in the subtle way the oak is present with whispers of baking spice nuances. The fruit profile is dark bramble and currant fruit, married with savory, herbal, and spicy notes. Compared to its sibling Fortissimo, the tannins here are edgier and the wine is more structured yet also more expressive on the nose. We look forward to following the evolution of this wine in the bottle for many years to come.
Di Carne
Swiss chard gnudi with lamb ragu, braised rabbit pappardelle pasta or confit duck leg with Tuscan beans.

Vegetariano / Vegano
Lentil pasta with braised tofu and mushrooms or cashew cheese lasagna with southern Italian peperonata.