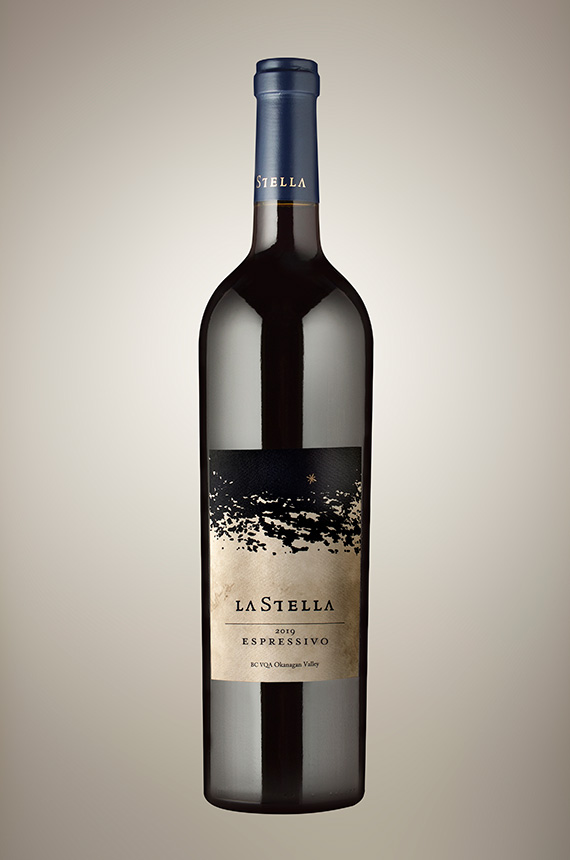 2019 Espressivo
A Tuscan-inspired red blend much like its sibling Fortissimo, except Espressivo, is Cabernet (Sauvignon and Franc) dominant while Fortissimo is Merlot dominant.
Espressivo is our way of paying respect to the pioneers of Tuscany who challenged the traditions of winemaking in the 50s and 60s to gain recognition for their wines.
2019 Espressivo while distinctly Okanagan, can like the 2018 sibling, be a ringer in an all Super Tuscan tasting. The fruit profile here is both red and dark bramble and currant fruit, married with savoury, herbal, and spicy notes. Compared to its sibling Fortissimo, the tannins here are edgier and the wine is more structured yet also more expressive and lifted on the nose. We look forward to following the evolution of this wine in the bottle for many years to come.
Di Carne
Swiss chard gnudi with lamb ragu, braised rabbit pappardelle pasta or confit duck leg with Tuscan beans.

Vegetariano / Vegano
Lentil pasta with braised tofu and mushrooms or cashew cheese lasagna with southern Italian peperonata.
Slideshow Items
91 points

A Super Toscana-inspired blend of 32% cabernet franc, 31% cabernet sauvignon, 27% merlot, and 10% sangiovese, with 18 months in French barrels (10% new). This year's shows ample ripe, dark, brooding fruit imbued with violets, peonies, black cherry, and dusky blackberry. The southern Okanagan heft is bound by ample, structural espresso-clad tannins that draw to a peppery / violet close. Very much in youth, this masterful handling will best reveal itself with time in your cellar. Take now with a decant and herbed lamb.

94 Points

Espressivo is Tuscan inspired and cabernet dominant, both sauvignon and franc, but in the end, it is all Okanagan, if not a ringer for Bolgheri blends. Winemaker Severine Pinte is making magic, blending the Italian penchant for challenging the norm with that special touch the French seem to have in the New World. I often describe it as having a keen understanding of the importance of acidity in the blend and getting to work with ripe fruit they could only dream of back home. It is one of the best BC red blends I have tasted in 40 years, and the key is a balance of everything: fruit, acid, savoury notes, oak (very little new oak), and texture. The winery suggests Swiss chard gnudi with lamb ragu of braised rabbit pappardelle pasta. Vegetarians can go with lentil pasta with braised tofu and mushrooms. The 2019 cepage is 32% cabernet franc, 31% cabernet sauvignon, 27% merlot, and 10% sangiovese.