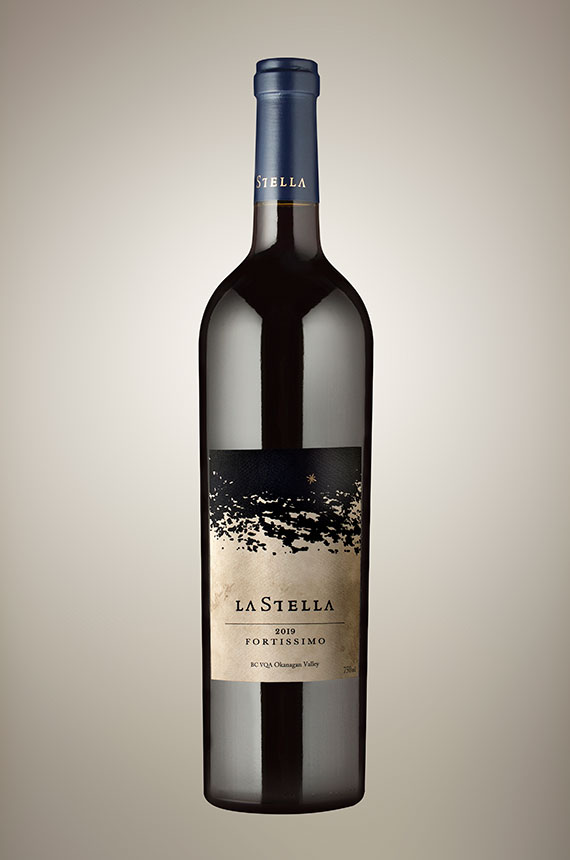 2019 Fortissimo
Fortissimo is our way of paying respect to the pioneers of Tuscany who challenged the traditions of winemaking in the 50s and 60s to gain recognition for their wines.
2019 Fortissimo is comprised of 50.5% Merlot, 29% Cabernet Sauvignon, 17% Cabernet Franc and 3.5% Sangiovese Grosso.
2019 Fortissimo saw a gentler extract due to the nature of the growing season and as such, even upon release is as charming and "ready" to drink as we thought it would be. All the components are married seamlessly together already. The large format puncheons and Hungarian/Slavonian oak are evident in the subtle way the oak is present. Overall the wine has fantastic layers of fruit and savoury flavours. Bing cherry mingles with red and black cherry fruit. Grilled aromatic herbs meet cured tobacco leaves. The Palate is layered and while is still young and morphed into itself, it still offers plenty of pleasure in youth. One built for early drinking or cellaring with a medium+ aging curve ahead.
Di Carne
Braised veal shank, osso bucco or Tuscan roast lamb with a rosemary crust.

Vegetariano / Vegano
Hearty braised vegetable stew or sweet potato & mushroom cannelloni.
Slideshow Items
90 points

It was no surprise finding out that this wine was from La Stella, who have been bottling intelligent, complex blends from the beginning. All the grapes of the blend (mostly merlot, with cabernet sauvignon and cabernet franc) bring something to the table in a deep and complex wine. A stunner. (tasted blind @ Wine ALign Nationals)