Recently, we (Le Vieux Pin and LaStella) helped kick off a rally at Spirit Ridge in Osoyoos about 'Area27' , a proposed racetrack initiative between the South Okanagan Motorsports Corporation and the Osoyoos Indian Band. The track is slated to be built close to Le Vieux Pin Winery just outside of Oliver on O.I.B land.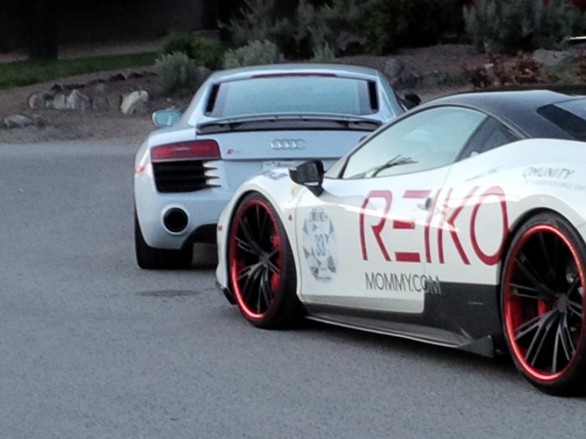 Many of the people involved were part of the Spenard-Davis formula car school based out of Shannonville, Ontario. Which coincidentally produced some of the most famous drivers to come out of Canada in the 80s/90s. Jacques Villeneuve (ex F1 champion 1997, Indy500 champion in 1995) has designed the proposed track and Richard Spenard who coached many notable Canadian drivers will be the lead instructor at 'Area27'.

The rally brought together a selection of exotic vehicles and more importantly, a group of like-minded motorsports enthusiasts seeking a modern road course in Western Canada. And the construction of 'Area27' is certain to bring a tourism boost to the South Okanagan. There is no better climate in the country to enjoy these exotic vehicles on an International-caliber track, plus Mr. Spenard's instruction, means these magnificent machines will finally fulfill their true purpose.
As you can tell some of us are pretty passionate about motor-sports and seeing this racetrack finally come to fruition!
To learn more, here is their recent press release: http://www.area27.ca/news/post/area-27-rally-gratitude-thanks