Wine lovers would tell you all people on this earth fall into two groups:  ABC (Anything but Chardonnay) and Non ABC.
Which group do you belong to?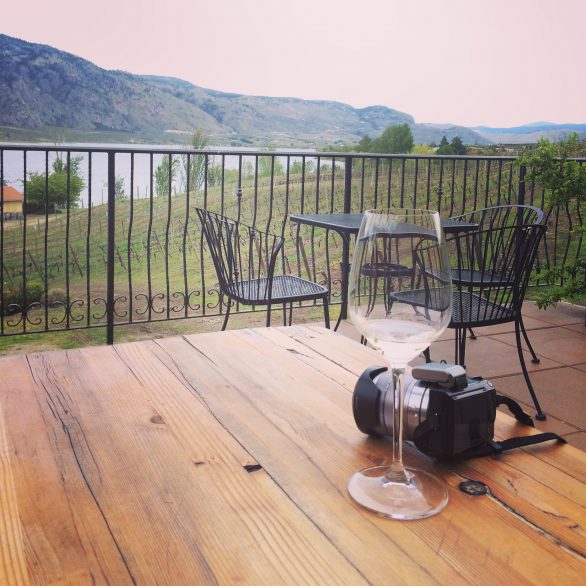 a glass of Leggiero on the patio at LaStella Winery
For many people who enjoyed Chardonnay once upon a time, they've become tired of the fully-oaked, full-body and rich styles so often found in the new world. And even the un-oaked styles were being taken to an extreme. You have Chablis, which before its renaissance was a pool of over-cropped, thin, acidic, raw, uninspiring un-oaked Chardonnay; and American and Australian styles, both of which are boozy, high octane wines that were harvested late, oaked to death, and lacking in acid structure. All that's left after malolactic fermentation is pure butter as the texture. Perhaps one sip is nice, but to drink a whole glass was out of the question for many. Let's remember though, anything in its extreme form will soon end up turning people off, and this has happened to Chardonnay.
But today thankfully, this is far from most people's experiences. Luckily that era is long gone and with the exception of a few select producers most wines are made much more sensibly.
Now, here is our take on Chardonnay…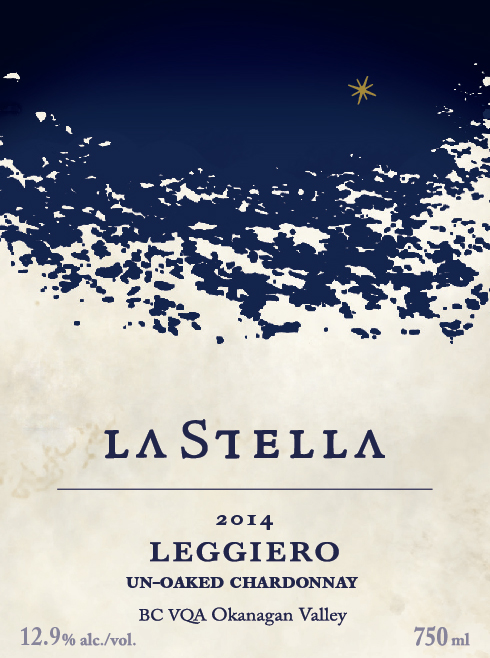 At LaStella we get our inspiration from the northern Italian regions of Friuli and Alto Adige. The cool climate and elevation along the Italian Alps means grapes are aromatic and express flavours of citrus fruit, green fruit (instead of the typical stone and tropical fruit flavours of pineapple) with bright acidity, they have a lower PH. The trend in northern Italy is to forego malolactic fermentation to retain and celebrate the crisp acidity and also forgo barrel fermentation and aging, in order to keep the purity and fruit forward character of the wines. Neighbouring countries of Switzerland, Germany and Austria also love this zingy, crisp, tangy white wine style.
Another way in which these notes can be attained is to keep the cellar and ferment temperature cooler. As wine ferments in cooler temperatures, a different set of aromatic compounds emerge. These aromas are more high-pitched and candy like.
Our style of Chardonnay sees no heavy handed winemaking, no malolactic fermentation, no oak aging, and no nonsense. Its not the most complex, intellectual wine made on earth, but it sure makes up for that by being straightforward, fruit driven, pure, honest and with a minimal approach characteristic.
In short, we believe less is more.
To read more about our
un-oaked
Chardonnay
"Leggiero",
click here
.