Thanksgiving. It's a holiday celebrated in many way across Canada and with different dishes. But the reason to gather is always the same, giving thanks for the blessing of the harvest and of the preceding year. And we are especially thankful for a great harvest this year, a great winery team and everyones hard work this past year.
So today we are sharing some of our teams favourite dishes and wines to pair with them. Enjoy!
From our team:
Lisa (Corporate Sales Consultant)
"Well don't have thanksgiving in NZ… it's a pretty much a North American based holiday/celebration. I can tell you when I first arrived in Canada, the whole Pumpkin Pie thing seemed super weird and strange to me, but now it's MY FAVOURITE.  Now, I can't resist pumpkin pie or other pumpkin spiced things!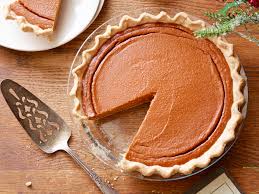 But for Turkey, I'd have LaStellina Rosato!!  A gorgeous and festive Rose, with that bright acidity and a touch of residual sugar which would pair beautifully with juicy turkey and those rich side dishes, including the cranberry sauce and roasted sweet potatoes and yams!"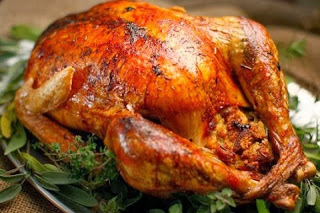 Alex (Wine Club Supervisor)
"We always have a turkey, mashed potatoes, turnip, cranberry sauce, pumpkin pie etc, that's the normal thanksgiving part. Then we always have perogies (fruit perogies for dessert in very very special circumstances because they're so difficult to make) and cabbage rolls with mushroom sauce.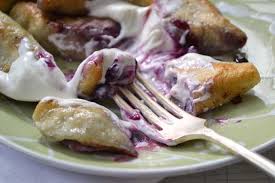 Fruit perogies at dessert is always a big deal in my family because my aunt is the only one with the patience to make them. The cherry perogies are my favourite, boiled and served with sour cream, it would be good with our Moscato D'Osoyoos. The traditional perogies we have are the cheese and potato for the kids, classic sauteed in butter and the sauerkraut perogies for the adults also sauteed in butter."
Do you receive our monthly newsletter? We share lots of great info such as pre-release wines, events, vintage updates and information about our winery, it's an easy and informative read – sign up !